Which Obagi Medical Product Is Right For Me?
Obagi Medical is known as 'the best of the best' when it comes to skincare. They have a huge range of medicated skincare products which are designed to transform your skin from the inside out. These products are only available to be purchased through a trained and qualified prescriber, so you know you're buying physician approved products that really work!
Obagi Medical products are now available to be prescribed and purchased through Dr Tara… YAY
With such a diverse range of products available I thought I'd put together a quick and easy guide to help you choose the perfect Obagi product or system for your skin goals…
If you have acne:
Acne usually flares up during puberty and can be triggered by hormonal fluctuations, but it can occur in adulthood depending on genetics, lifestyle etc. It can comes from bacteria, overactive sebum glands and plugged pores. Acne can be inflamed, red and painful which can make it seem worse.
Which Obagi skin care line would be best for this concern: Obagi CLENZIderm range
The system is comprised of three products, a Daily Foaming Cleanser, Pore Therapy Serum and Therapeutic Lotion.
The Clenziderm Therapeutic Lotion uses a unique, solubilized BPO molecule that spends less time at the surface of the skin, reducing the chance of irritation that can sometimes make acne look worse before it looks better. Pore Therapy is a 2% salicylic acid solution that unclogs pores and clears away dead skin cells. There is also a salicylic acid–containing foaming cleanser that complements the regimen and has the maximum chance for efficacy without the usual side effects. 81% of patients were satisfied or very satisfied with their acne improvement and 87% reported that the system was effective or very effective.
Clinical studies that show the CLENZIderm system reduces breakouts in as little as one week with continued results through 12 weeks.
Overview:
Obagi CLENZIderm range is ideal if you have:
• Active acne breakouts
• Acne scars
• Clogged pores
 • Blackheads and whiteheads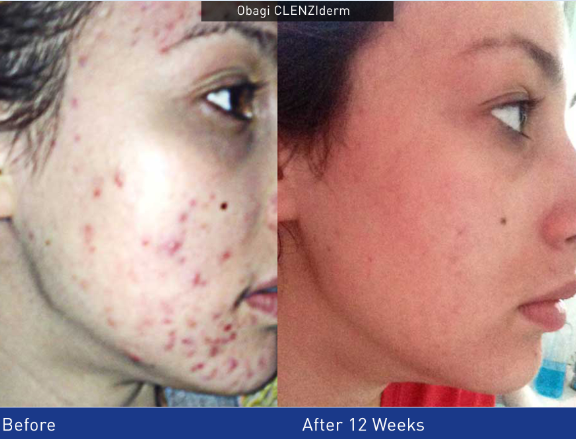 If You Have Dull, Dry or Dehydrated Skin
This skin problem usually comes down to not drinking enough water or having a healthy diet, a general lack of care (or using the wrong products for your skin), bad weather conditions or damage to the skins protective barrier
Which Obagi skin care line would be best for this concern: Obagi Hydrate / Obagi Hydrate Luxe / Professional-C Serum
The Obagi Hydrate moisturizer has a 2-in-1 moisturizing action that provides moisture all throughout the day thanks to the hydrating matrix technology derived from the TARA seed!! Hydrate Luxe also features two biomimetic peptides designed to deliver benefits to the skin while you are sleeping and/or feeling extra dry.
The Professional-C Serum 10% is a concentrated formula recommended specifically for dry, irritated or sensitive skin. In a clinical study, 91% of users reported that their skin appeared brighter and/or more hydrated.
Obagi Professional-C Serum uses a scientifically-engineered formula to deliver the benefits of vitamin C deep into your skin. Obagi Professional-C Serum has been demonstrated to penetrate twice as deep as rival products.
Overview:
Obagi Professional C Serums are ideal if you have:
• Signs of aging, including fine lines and wrinkles
• Saggy excess skin
• Uneven skin tone
If You're Dealing With Fine Lines & Wrinkles
Lines and wrinkles often first appear around the eyes, seemingly out of nowhere one day, long before other wrinkles start to show. This can be due to over exposure to the sun or dryness as these elements can cause damage to the skins barrier resulting in the skin being weak against environmental factors resulting in lines and wrinkles. Of course, as we age we are more prone to fine lines and wrinkles.
Which Obagi skin care line would be best for this concern: ELASTIderm Eye Cream, Obagi360 Retinol, Obagi Sunshield Matte SPF
Elastiderm eye cream is clinically proven to dramatically reduce the appearance of lines and wrinkles around the eye, thanks to its proprietary bi-mineral complex technology. At the end of an eight-week study on women who tried ELASTIderm Eye Cream, 97% of patients considered the roughness/crepey texture of the skin around their eyes to be barely or not noticeable and 88% of patients considered the laxity/looseness of the skin around their eyes to be barely or not noticeable.
Obagi ELASTIderm eye treatments from Obagi Medical are completely unique. They use a powerful bi-mineral complex called Copper Zinc Malonate, clinically proven to help restore elasticity around the eyes, and reduce fine lines and wrinkles.
For the face Obagi retinol comes in two strengths Retinol 1.0 and Retinol 0.5 and is clinically shown to deliver efficacy without the redness or flaking one would expect from such a high dose of retinoid. In fact, 90% of study participants saw an improvement in facial appearance (i.e. lines and wrinkles less visible, face appeared firmer, improvement in appearance of texture, etc.) by week three with Obagi Retinol 1.0.
Overview:
Obagi ELASTIderm range is ideal if you have:
• Fine lines and wrinkles around the eye area
• Crows feet around the eyes
 • Sagging skin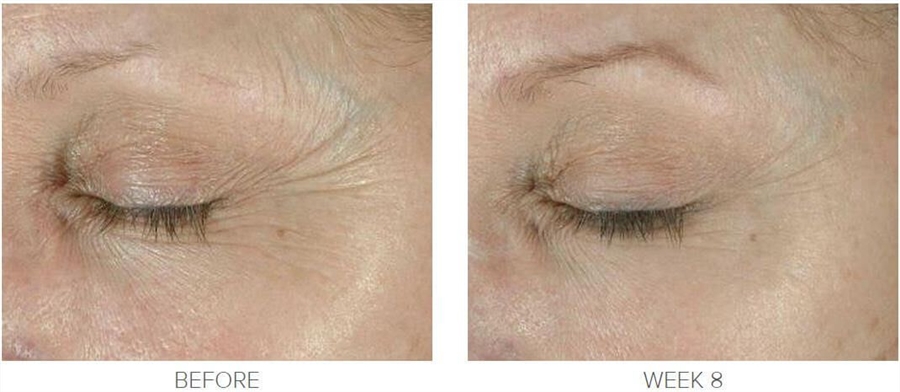 If You Have Hyperpigmentation or Dark Spots
Hyperpigmentation can be brought about by genetics, hormonal changes (melasma) and excessive sun/environmental exposure
Which Obagi skin care line would be best for this concern: Obagi Nu-Derm System/ Obagi-C Rx Systems
The Obagi Nu-Derm system is clinically proven to brighten skin tone and reduce the look pigmentation, improve dark spots, hyperpigmentation, melasma and other forms of discoloration. This skin care routine uses medical-grade lightening ingredients such as hydroquinone to inhibit melanin production, the substance responsible for controlling pigment in the skin. The result is a more even, radiant skin tone. Nu-Derm also helps improve signs of aging, including fine lines, wrinkles and rough skin texture. With regular use of this system and routine you'll achieve brighter, smoother and more youthful-looking skin.
Overview:
Nu-Derm is ideal if you have:
• Age spots
• Rough skin
• Erythema (redness)
• Sallowness (yellowish complexion)
• Hyperpigmentation (discoloration)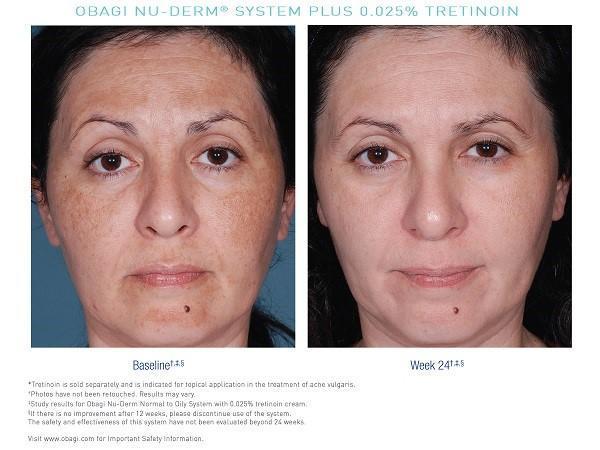 The Obagi-C Rx system is also great for this skin issue as it works towards healthier, refreshed and revitalized skin by reducing the appearance of hyperpigmentation, age spots and melasma.
Overview:
Obagi-C Rx Systems are ideal if you have:
• Fine lines
• Unevenness of skin tone
• Mild hyperpigmentation and minimal age spots
• Intolerance to aggressive anti-ageing regimens
• Dry, normal, oily, or even sensitive skin